I'm New
We love that you are thinking of coming to Grace Lutheran Church! Grace Lutheran is part of the Evangelical Lutheran Church of America, also known as the ELCA.  If you're new here, we encourage you to stop by for a service. We have regular worship at 9:30 AM each Sunday. There are occasions when this rule-of-thumb is broken on certain holidays, so please see our Worship Times and Descriptions page if it is a holiday.
Our worship is for the most part traditional. We typically have organ music however on some occasions we will have other instruments as a part of our worship as well. There are those that dress in Sunday best and there are many others that dress in jeans. So please come as you are comfortable!
You'll need to get a bulletin from one of our ushers to follow along with the order of the service. The bulletin will give you the page numbers of hymns, the readings and any part in which the congregation reads aloud together. The bulletin also serves as a great reminder of things that are going on in the church in the coming week.
Children are very much welcome at worship and typically there is a children's sermon during the first half of the worship where they are encouraged to come up to the front and engage in a short message with the pastor.
Each Sunday we partake in the Sacrament of Holy Communion. We encourages anyone that believes to join us in the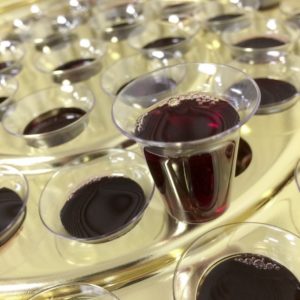 taking of the bread and wine. However, if you would rather not, we understand that too. For those that have never taken Holy Communion we do offer a First Communion class every spring, which you can learn more about here.
The worship service lasts for about an hour and then afterwards, there is coffee and treats in a room behind our Sanctuary known as the "Tower Room". This is a good time  to meet members of the congregation and for us to meet you!  We hope that you will join us sometime soon.