Our Pastor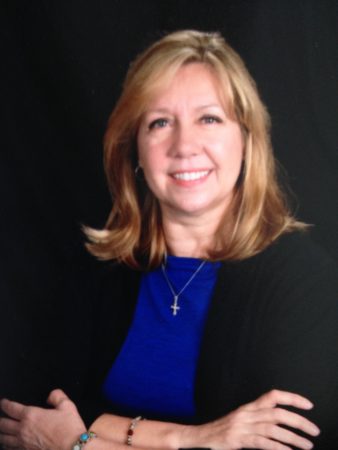 Pastor Karen Williams joined us as our new Pastor at the end of July 2014. Pastor Williams is a local gal, a graduate of Harding High School and a classmate of some of our current members. She is also a gifted musician who served her previous calls as interim music director in addition to her duties as associate pastor.
Pastor Karen's education includes a B.A. in Religious Studies (with minors in music and youth and family ministry) from Concordia College-St. Paul and a Master of Divinity degree from Luther Seminary-St. Paul. She has also taken post-graduate level classes in several areas such as business administration, leadership for church women, and stewardship in the 21st century. She has earned a mini-MBA for Religious Institutions from the University of St. Thomas, St. Paul. Pastor Karen has been identified as a high potential female leader by the St. Paul Area Synod and served as a representative at the Churchwide Assembly in August of 2016, an event which occurs once every 3 years. She has also served the greater church on several synod committees.
While still in college, Pastor Karen worked as Director of Music for Holy Cross Lutheran Church in Oakdale, a position she held for seven years. She did her internship for Luther Seminary at Zion Lutheran Church in Chisago City, Minnesota. Upon completion of her internship, Rev. Williams continued on at Zion Lutheran as Director of Children's Ministry. After completing her divinity degree, Pastor Williams was called to serve at Bethlehem Lutheran Church in Bayport, Minnesota as associate pastor. She stayed at Bethlehem Lutheran for six years before moving to her position at Mount Carmel Lutheran as associate pastor for 3 years. Her knowledge of the area, her expertise in youth and family ministry, and her experiences in parish ministry were thought to make her a great choice to be pastor here at Grace.